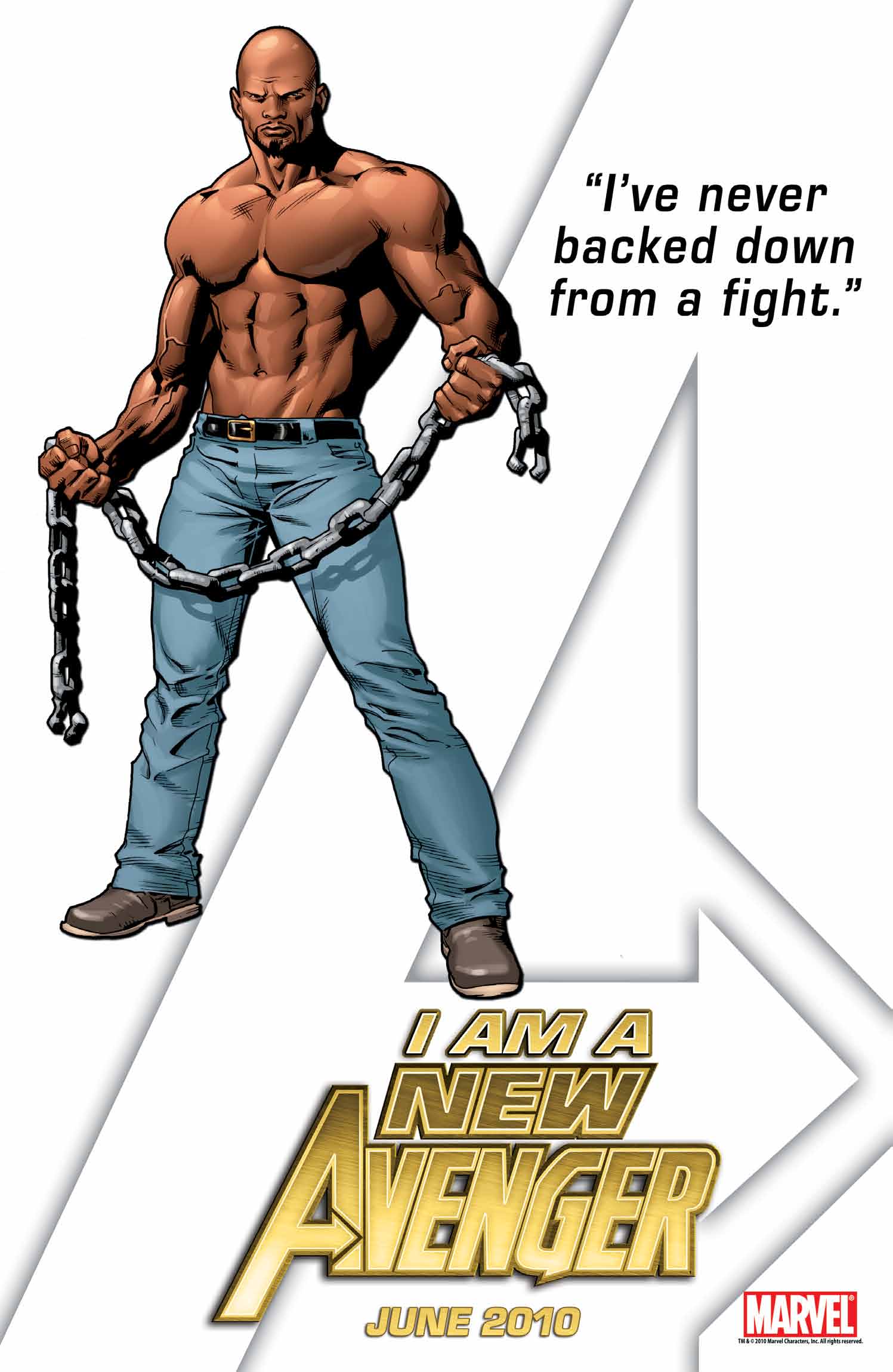 A couple of weeks ago, Marvel announced that there were going to be two Avengers titles OTHER than the ones teased at the beginning of February, and now it looks like we've gotten our first hint of them- and, I'm pleased as punch to say that I was right on two counts when I handicapped the new Avengers status quo awhile back. I knew Bendis wasn't going to let go of Luke Cage, and I also thought there might be a street level Avengers team (led by none other than Power Man himself), and, given the presence of Cage and his chain, I think I was probably right on both counts. This book is going to continue to be made by the current New Avengers team of Brian Bendis and Stuart Immonen (but it'll get a new #1), so if you've dug the recent issues I suspect you'll dig this stuff too.
Any guesses as to who else is on this team? Iron Fist, maybe? Daredevil? Batman? Moon Knight?
I guess we'll just have to wait and see.